It's time to set a new monthly goal. What I really wanted to do was work on my grandmother's quilt, but it's a new project. I've been doing A Lovely Year of Finishes for so long, that I've been making my goals be items that have sat for awhile and need to get done. It dawned on me though, that I am doing a new challenge this year,
One Monthly Goal
. It's about making a goal each month and seeing it through, so Grandma's quilt is back on the table. (Thank you, Heidi!)
Grandma wanted a blue quilt so I chose Charlotte by Kensington Studios.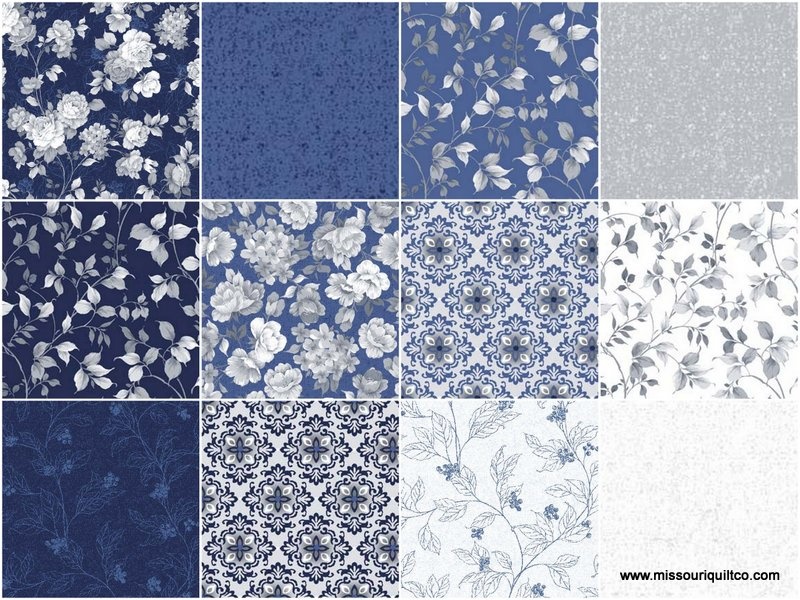 I've cut out all the orange peels and now I need to add interfacing and attach them to their white blocks. I haven't yet decided whether I am going to sew the blocks on by machine or hand. If I do it by machine I just might be able to get the quilt finished this month and give it to my grandma when I go down to see her. If I do it by hand it means more time spent loving working on a quilt for her. Either way, my March goal is get all the orange peels attached to their white blocks.
The cool thing about this is that last night my husband and both my sons came into my sewing room to talk and all 3 of them made comments about this cool new design. It might be the first curved piecing they've ever seen me do. My husband even said this was his favorite design he's seen so far. He just might get a quilt in this pattern too, if the process for grandma's quilt goes well. So far so good.
What are your sewing goals for March? Be sure to link up with OMG and share them with all of us.